Whether city residents are among the 700,000 Wisconsinites hitting the road for Memorial Day weekend or choose a staycation, options for recreation abound, including live music and hiking opportunities as well as the splash pad, beach and beyond.
The American Automobile Association expects more than 37 million Americans to travel 50 miles or more between Thursday, May 27, and Monday, May 31, a 60% increase from last year when 23 million traveled. In Wisconsin, 711,649 residents are expected to take a trip during the holiday weekend, a huge increase from last year when 455,159 residents traveled, 446,710 of whom traveled by automobile. Travel was down dramatically last year because of the pandemic, said Nick Jarmusz, director of public affairs for AAA-The Auto Club Group. Auto travel is expected to increase 52% compared to 2020. The top destinations include Las Vegas, Nevada; Orlando, Florida; Myrtle Beach, South Carolina; Denver; and Nashville, Tennessee, according to AAA.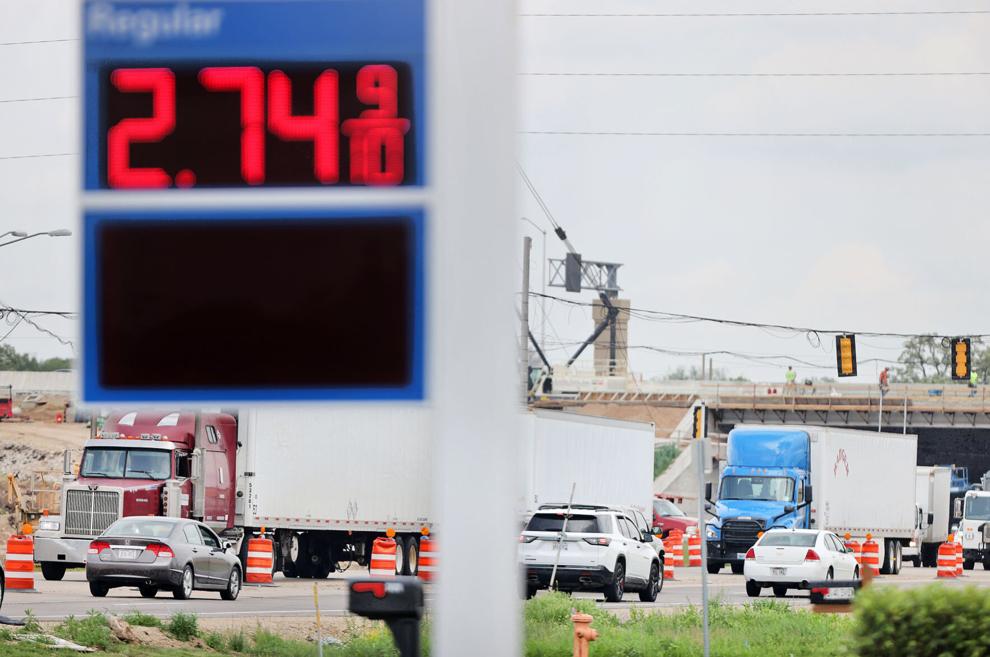 Americans can expect gas prices to be the highest they've been since 2014; the national average for regular unleaded could exceed $3 per gallon by Memorial Day weekend, though prices aren't expected to deter travelers eager to get out after the pandemic year, Jarmusz said.
As of Thursday, the average gas price in Rock County was $2.82 a gallon. The current average gas price per gallon in Wisconsin is $2.88, up from a month ago when it was $2.74 and a year ago when it was $1.83.
Travelers might want to budget extra time for road construction they might encounter, too. The Interstate 90/39 Expansion Project in Janesville and Beloit is ongoing with lane shifts and reduced speed limits near the Interstate 43 interchange in Beloit and the Highway 26 and 14 interchanges in Janesville.
"We encourage motorists to plan ahead, slow down and leave room to brake in these work zones," Wisconsin Department of Transportation Regional Communications Manager Steve Theisen said.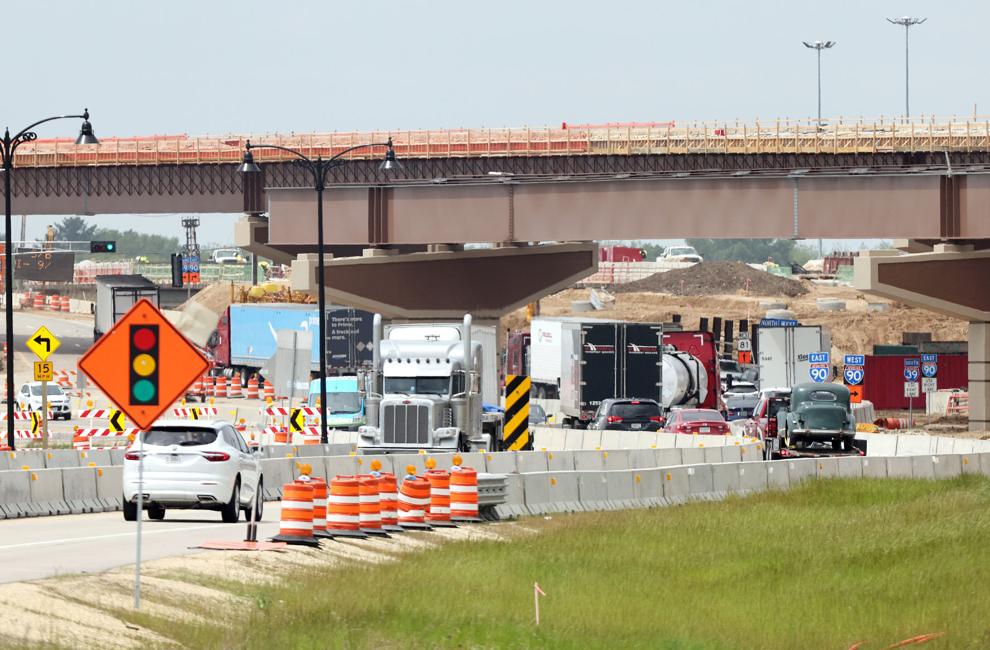 There will be holiday work restrictions in place, so there will be no operations affecting traffic from noonFriday, May 28 until 6 a.m.Tuesday, June 1, he said.
Other nearby projects for motorists to be aware of include Highway 11 resurfacing from Browntown in Green County to Brodhead; Highway 213 bridge replacement in western Rock County; and Highway 69 resurfacing between Belleville and New Glarus. For information on projects in southwest Wisconsin, go to projects.511wi.gov/region/southwest.
After Memorial Day
Outdoor music events and other attractions will be available over Memorial Day weekend and the summer, according to Janesville Area Convention & Visitors Bureau Executive Director Christine Rebout.
Every Friday night, visitors can experience live music outdoors by the Bodacious Shops of Block 42 in downtown Janesville. Live music is offered every Friday from 6 to 9 p.m.
Artrageous Wednesdays will be held at the Rock County Historical Society campus, 450 N. Jackson St., Janesville, for music, art and food trucks from 4 to 7 p.m. starting Wednesday
.
The Janesville Farmers Market started earlier this month and is held every Saturday in the town square from 8 a.m. to 1 p.m.
The Rock Aqua Jays will start water ski shows every Wednesday and Sunday at 7 p.m. The group had to take a break during the pandemic but return to Traxler Park for the 2021 season.
marks the first show of the season.
Rotary Botanical Gardens, the 20-acre botanical garden at 1455 Palmer Drive, Janesville continues to be a huge draw in the summer months.
Lions Beach opens May 29 at 1400 Palmer Drive. It's open daily from 11 a.m. to 6 p.m. and features a boat launch and fishing.
The Riverside Park splash pad at 2600 Parkside Drive opened May 15 and is open daily from 10 a.m. to 8 p.m. Both amenities are free to the public. For more information visit the tity of Janesville website at janesvillewi.gov.