JANESVILLE—As bids were set to close Thursday on an auction of both major pieces of the 250-acre former General Motors plant in Janesville, property records show the St. Louis-based owners of the site already have closed on the sale of a small sliver of the massive site.
State Department of Revenue real estate transfer records show that Commercial Development Company on Nov. 2 sold off a 5-acre outlot that once housed GM's wastewater plant. According to state records, the site at 1210 S. Academy St. sold for $170,000 to Center Construction of Evansville.
That transaction is dwarfed by the auction a private broker is facilitating for the 115-acre former GM plant site and the former JATCO haul-away yard.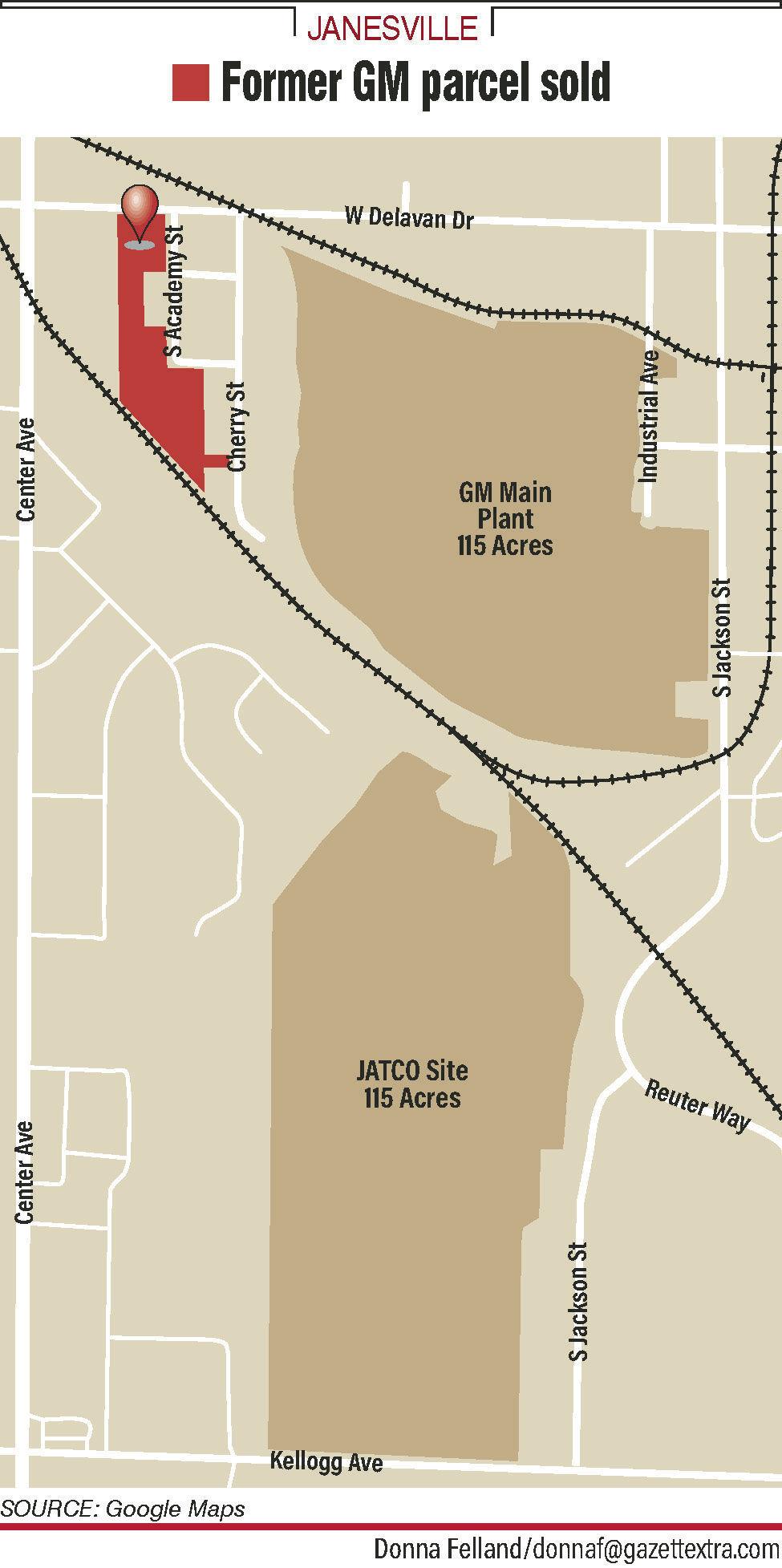 The two big parcels initially were marked for sale earlier this year at an opening, minimum bid of $750,000 apiece.
The thin, 1-acre-wide former wastewater plant parcel is one of a handful of smaller outlots that are part of the property, but aren't attached to the main GM plant parcels.
The parcel, which Commercial Development has cleared of buildings as it has on the main plant site, extends along South Academy Street to Delavan Drive. It is separated from the main plant site by a small, residential subdivision to the east and an easement for a large set of railroad spurs.
On Wednesday, the former wastewater site appeared as though it is now being used for storage.
Gale Price, Janesville's economic development director, said he learned the sale of the wastewater plant was being handled separate from the larger auction because Commercial Development had an accepted offer on the wastewater site before the larger auction got underway.
Price predicted some reuse prospects for the former GM site, particularly initially, might roll out similarly—with smaller-scale reuse prospects.
"In my mind's eye, a big piece of the why that one arrived at an offer outside or ahead of the auction is because it's a much smaller piece," Price said. "It's manageable in the sense that adaptive reuse plans for 5 acres is (different from) adaptive reuse plans on 100 acres right next door."
On Wednesday, Price echoed sentiments made last week by City Manager Mark Freitag that the city suspects Commercial Development aims to unload the property and move on. It's not clear what the company will do about the $300,000 in unpaid property taxes and utility bills it owes on the former GM site.
Price said those unpaid bills could be part of a bigger problem: That the 115-acre northern plant site might not be in a state that would spur redevelopment interest without some potentially sizeable upfront costs.
The DNR has said it would be amenable to Commercial Development leaving leagues of former GM factory building slabs in place on the northern site as a way to cap postindustrial contaminants beneath them.
Price said the city "intends to continue to be a partner" to help spur redevelopment at the old plant site. But he said Commercial Development might not have helped as much as it could have.
Instead, the property went to auction with piles of rubble still scattered across parts of it and a patchwork of thick concrete slabs, neither of which are allowed under the city's property demolition rules.
"It would have been nice to see them put the (main) GM plant site in a little better position to get developed," Price said. "If I'm a developer and I have to choose between a site with a bunch of concrete chunks left sitting all over it versus a (rezoned) farm field someplace else, it's probably a pretty easy decision. That's the frustrating thing.
"I look at all the piles of concrete and think maybe we're not as well off as we were when all the GM (factory) buildings were still there. But you know, it is what it is at this point."