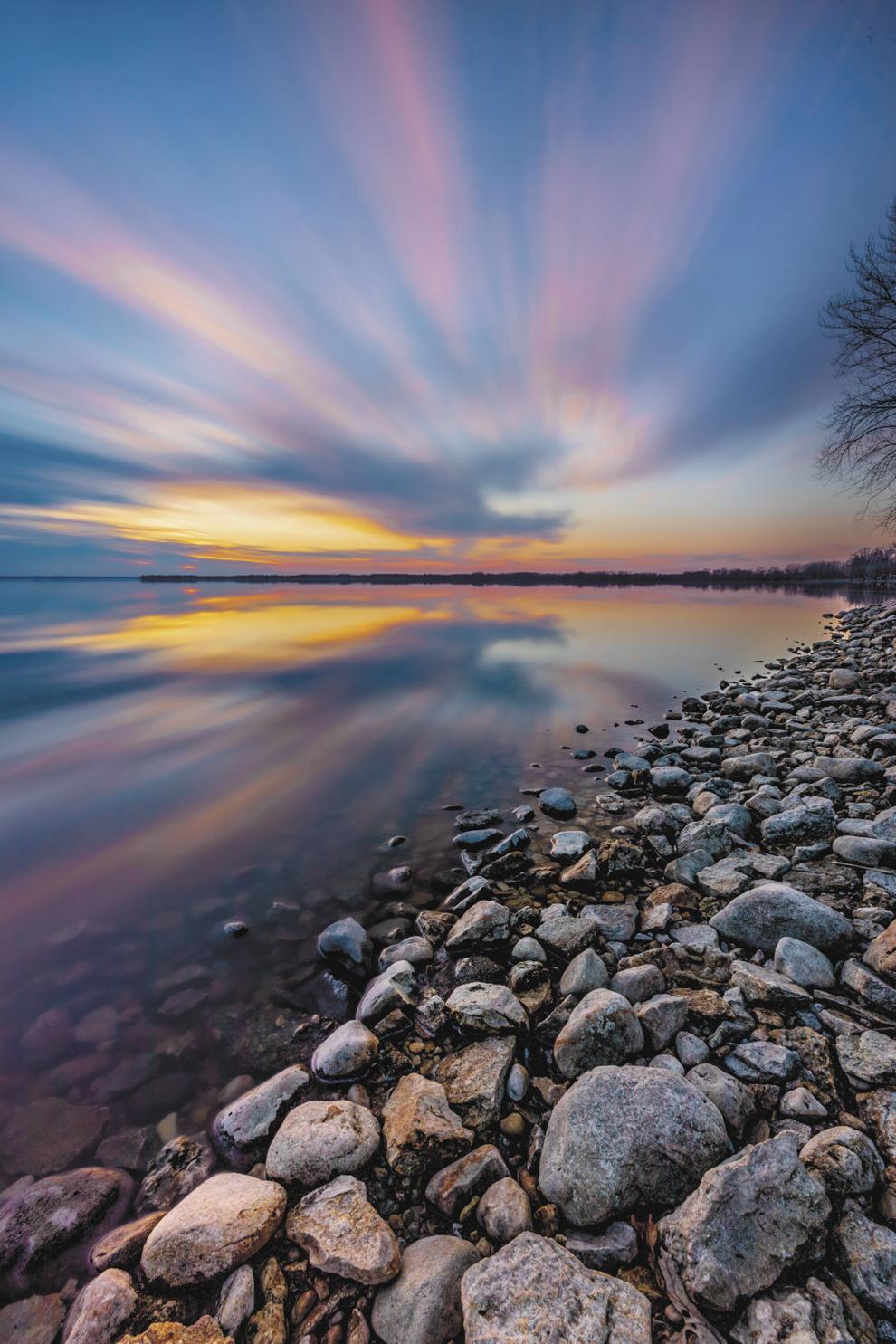 FORT ATKINSON—For a long time, all Spencer Jelinek could see was darkness.
Now he sees the light within the darkness.
The Milky Way spangled across the sky above the Rock River. The brilliant, fiery sunrises and sunsets. The comet Neowise searing across the heavens. The Christmas decorations lighting up the dark December landscape.
He captures these moments and shares them, spreading peace and joy through photography.
It was only a couple of years ago that Jelinek picked up his first camera, a cheap Black Friday deal he quickly outgrew. But in a short span of time, the Fort Atkinson native has made a name for himself in the field regionally and now he is able to support himself entirely through his photography.
Jelinek graduated from Fort Atkinson High School in 2006.
His early adult life went through some rough patches. He has children, both of whom live with their mothers and whom he hasn't seen in years.
"I went through severe, severe depression and couldn't keep a job," he said. "But I am who I am because of the things I've been through."
Eventually, Jelinek found employment at the Fireside Dinner Theatre in his hometown. On that fateful Black Friday a couple of years ago, with a little cash on hand, he decided to splurge on a camera, since he enjoyed taking pictures on his phone.
That was November 2018.
The camera opened up a whole new way of looking at the world. Jelinek began to see the beauty that had been all around him that he'd taken for granted before.
He became an avid student of photography, teaching himself the tricks of the trade via YouTube videos. Soon, it became apparent the Black Friday camera was insufficient for what he wanted to do.
Going to the Madison Camera Company, he invested in a much more professional model, a Canon EOS R mirrorless camera.
He started out specializing in wildlife photography, particularly songbirds.
"It really teaches you to be quick with a telephoto lens," he said. "That's how I learned and honed my settings."
Then he moved on to landscapes. He has made it a mission of his to capture the natural beauty of the state.
In particular, Jelinek became fascinated with sunrise and sunset photography.
Jelinek continues to focus mainly on landscapes, but he's also done some advertising images, portrait work and events like weddings.