JANESVILLE —Richard L. Smallwood- Roberts worked for almost a decade to give Civil War hero James Edward Croft the headstone he deserved.
On Wednesday, Richard and his longtime friend and mentor, Robert A. Braun, wrestled in place a 200-pound granite stone at Croft's burial site in Janesville's Oak Hill Cemetery.
In addition to Croft's name, the new headstone distinguishes Croft as a Congressional Medal of Honor recipient in gold lettering.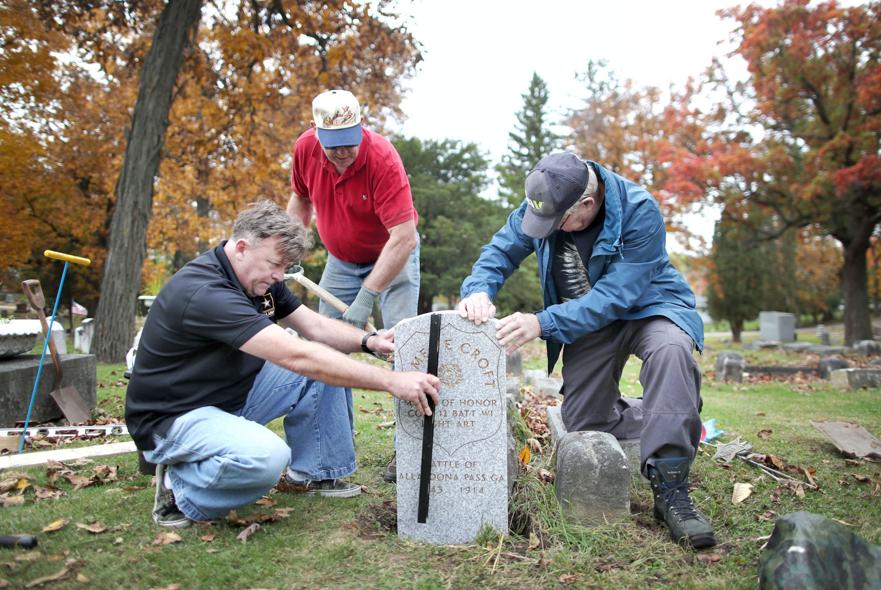 Croft's original stone, which remains in place, contained only his name and years of birth and death.
The new stone faces the road at the site next to the Grand Army of the Republic plot, so people driving in the cemetery can easily see it.
"I always thought it was a travesty there was nothing denoting Croft's Medal of Honor," Richard said. "It is the highest medal you can get in the United States military."
Croft won the medal in battle Oct. 5, 1864, at Allatoona Pass, Georgia, where the young corporal was wounded in action.
Richard's headstone work is his passion.
Since 1990, he has replaced more than 120 deteriorating headstones for Civil War veterans in about a dozen cemeteries in southern and central Wisconsin.
Many are buried in Rock County cemeteries.
Richard cannot bear the thought that time eventually erases their names. He has replaced eight markers with the help of friends such as Braun, Craig Gramke and Marni Janisch in just the last two months.
He also has placed six memorial headstones for soldiers who were unmarked or lost on the battlefields and has procured headstones for two veterans who were in unmarked graves at Oak Hill Cemetery.
"It is my self-appointed duty to make sure all veterans are remembered and their service is honored," Richard said. "If I don't do it, who will?"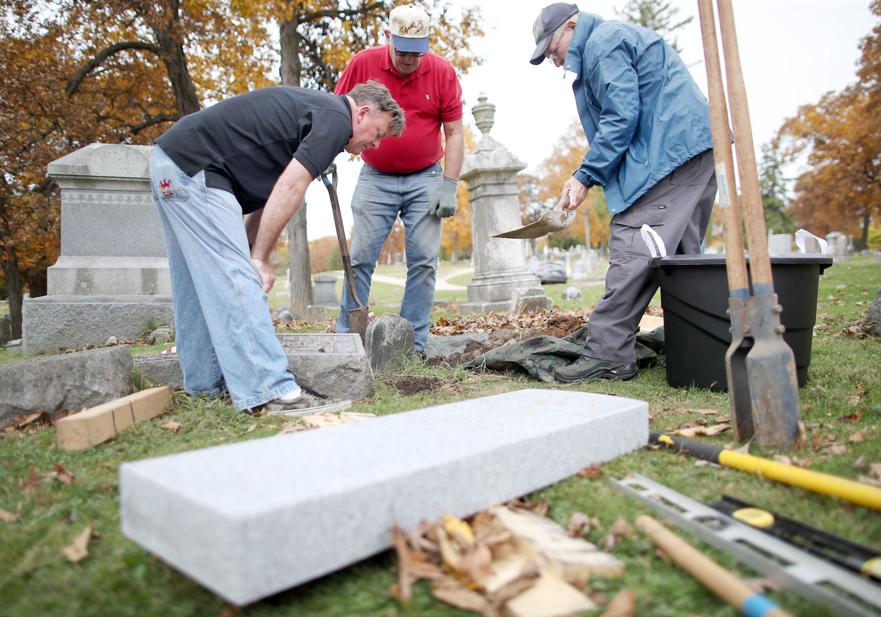 Croft was one of three brothers from the town of Fulton who served in the Civil War.
He fought with the 12th Battery, Wisconsin Volunteer Light Artillery, which included men from Janesville.
During heavy fire at Allatoona Pass, Croft took control of a battery cannon when its gunner was shot and killed. In spite of being wounded in the arm, Croft aimed the cannon at Confederate soldiers.
"If not for Croft and the 12th Battery, the Confederates probably would have won the battle," Richard said.
After the war, Croft was a mason contractor in Janesville and "a highly revered citizen," according to his obituary in the Janesville Daily Gazette. He died in May 1914.